The European Language Grid initiative has a strong and broad network of 32 National Competence Centres ( NCCs ).
The NCCs act as local and national bridges to the ELG consortium and the European Language Grid.
Their responsibilities include collecting national and regional information about Language Technology services and resources, local and national projects, research centres, experts, companies, and initiatives.
The NCCs will also organise workshops and events.
They will promote ELG in their region and establish bridges to their local funding agencies. As a group and network, the NCCs will form the foundation of the emerging European Language Technology Council.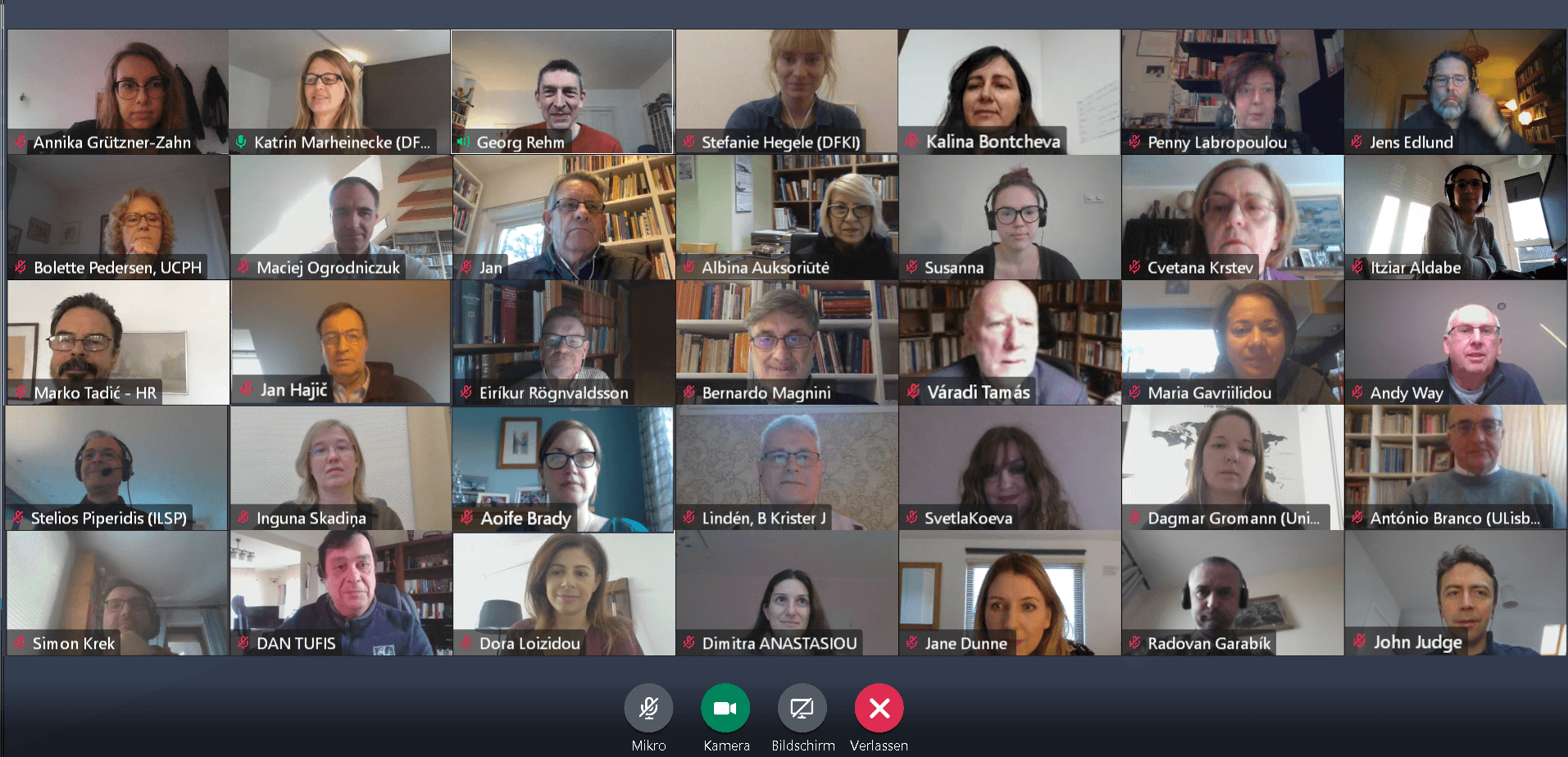 Virtual meeting of the ELG National Competence Centres on 4 December 2020.
More details about the linguistic situation and the respective National Competence Centre are available through the links below.