The Languages of Malta
Malta became an independent republic in 1964 and joined the EU in 2004. It has a population of approx. 515,000 and two official languages, Maltese and English, both of which are also official languages of the EU. Maltese is the constitutionally designated national language, and is widely spoken by over 94% of the population who consider it their first language. Although 88% of citizens speak English, only 10% consider it as a first language. The level of English varies widely. The factors which determine this are complex, depending partly on region, education, age, gender and socioeconomic class. Being also the language of the former occupying colonial power adds to the somewhat ambiguous status attributed to use of English. The two languages tend to be used in different contexts. Typically, Maltese is the language of everyday spoken discourse, whilst English is used for official written communication within government, in international contexts, in higher education, and by tourists. Having said this, Maltese is not just a spoken "kitchen language" (lingwa tal-kċina). There are local newspapers and a flourishing literary community within and beyond national boundaries. Within the Maltese archipelago, dialects of Maltese exist in rural areas and in Gozo with variations in pronunciation and vocabulary from "standard Maltese". Worldwide, Maltese is spoken by more than 520,000 people - mainly by emigrant communities outside of Malta, particularly in Australia (where the ethnolect "Maltraljan" is recognised), Canada, US, and the UK. After Maltese and English, Italian, which remained an official language until 1934, is understood by 66% of the population partly as a result of the physical, cultural and culinary proximity of nearby Italy. The influence of Italian on the Maltese language is still particularly apparent in legalistic contexts. Maltese itself is derived from Siculo-Arabic, a variety of Arabic spoken in Sicily from the 9th - 13th centuries. It is thus a semitic language, sharing many morphological and grammatical features of that group. For example, morphological processes are non-concatenative, words being formed by inserting vowels between a root comprising a sequence of up to four consonants. The vowels can mark different grammatical functions and words with different word classes, but the semantics of the words tend to interconnect with the general meaning of the root. Compared to other neo-arabic languages, Maltese has a number of notable characteristics:
It is a mixed language. Besides the Semitic substrate already mentioned, it has a Romance substrate, reflected in lexical and structural borrowings (e.g. in the formation of the plural) from Italian, French, and English.
It has a special verbal class for loan words for which the word formation process is highly productive
Maltese verbs mark aspect, meaning that verb forms show whether the action is already completed or not. Such forms are typically interpreted as past or present, the past correlating with the completed aspect and the present with the non-completed aspect.
It is the only semitic language based on a Latin Alphabet (modified to include the graphemes (ż, ċ, ġ, ħ, and għ).
It is the only Semitic language to have the status of an official EU language.
More detailed information about the languages can be found on the NNC pages for: United Kingdom.
NCC Lead Malta
Mike Rosner is Affiliate Senior Lecturer at the Department of Artificial Intelligence, University of Malta, where he has worked since 1995. He is National Anchor Point for ELRC and Associate Editor for the Machine Translation journal. Previously, he was Head of Department of AI, and Deputy Director at IDSIA in Lugano, Canton Ticino, Switzerland. At national level, he originated the Maltese Language Resource Server (MLRS), a repository of tools and corpora for Maltese. He is currently active in several EU projects and initiatives including ELE, LT-BRIDGE, MAPA, Nexus Linguarum, ELG, and ELRC. Previous projects include PARSEME, META-NET, Erasmus Mundus LCT. He has published over 30 articles and conference proceedings. Current research interests focus on integrated language and vision processing, controlled natural language, computational aspects of Maltese, information extraction, and language resource management.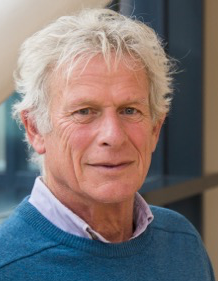 Current National Initiatives
LT for Maltese has a chequered history due to the lack of a systematic funding programme. Nevertheless there have been a number of small-scale projects during the last 25 years, funded from national sources including the government, and the EU. These have produced:
Maltese Language Resource Server, which now includes large-scale corpora of Maltese text, learner corpora of Maltese English and Maltese, lexicons, and some NLP tools.
Maltese speech synthesiser was developed in 2012 with ERDF support.
MASRI: joint development (Inst Linguistics and LT and the Department of AI) of a speech recognition software (MASRI) funded by government.
The Malta AI Strategy, for which funds are being allocated (2020), is expected to involve incorporation of LT into government eServices.
MUFINS (NLP-Driven, MUltilingual FInancial News and content Search): transfer learning techniques for NLP tasks in multiple languages, within the financial and news domains.
MAMCO: Maltese Multimodal Corpora funded by University of Malta Research Fund Awards.
Availability of Tools and Resources for Maltese and English (as of 2012)
The following table illustrates the support of the Maltese language through speech technologies, machine translation, text analytics and language resources.
Speech technologies
Excellent
support
Good
support
Moderate
support
Fragmentary
support
Weak/no
support
Machine translation
Excellent
support
Good
support
Moderate
support
Fragmentary
support
Weak/no
support
Text analytics
Excellent
support
Good
support
Moderate
support
Fragmentary
support
Weak/no
support
Language resources
Excellent
support
Good
support
Moderate
support
Fragmentary
support
Weak/no
support
The following table illustrates the support of the English language through speech technologies, machine translation, text analytics and language resources.
Speech technologies
Excellent
support
Good
support
Moderate
support
Fragmentary
support
Weak/no
support
Machine translation
Excellent
support
Good
support
Moderate
support
Fragmentary
support
Weak/no
support
Text analytics
Excellent
support
Good
support
Moderate
support
Fragmentary
support
Weak/no
support
Language resources
Excellent
support
Good
support
Moderate
support
Fragmentary
support
Weak/no
support