The Languages of Austria
Austrian German is a variant of German, written and spoken in Austria. It is the official language as well as the most common spoken and written language. The variation is used in the media and for other formal situations. Recognised minority languages in Austria include Slovene, Slovak, Romani, Hungarian, and Czech. Immigrant languages spoken in Austria include, among others, Turkish and the languages of former Yugoslavia (Bosnian, Croatian and Serbian).
Features of the Austrian German:
The Austrian lexicon differs from the vocabulary used in Germany.
Lenisation (consonant weakening) is widespread in spoken Austrian German, e.g., there is no pronounced phonemic distinction between backen [to bake] and packen [to pack] or Teich [lake] and Deich [dyke].
Unlike in Standard German used in Germany, the past tense is rarely used - speakers prefer the perfect tense when referring to past events.
More detailed information about German can be found on the NNC page for: Germany.
NCC Lead Austria
Dr. Dagmar Gromann is a Tenure-Track Assistant Professor for Terminology Science and Translation Technology at the Centre for Translation Studies at the University of Vienna. Before that, she worked at the International Center for Computational Logic of the Technical University Dresden. Furthermore, from November 2015 she was involved as a Postdoc Research Fellow in Barcelona as part of the ESSENCE Marie Curie Initial Training Network and worked at the Artificial Intelligence Research Institute (IIIA). Until October 2015, she was a research assistant at the Vienna University of Economics and Business and completed her Ph.D. in August 2015 at the University of Vienna. Her research interests are in integrating ontologies and terminologies, for example ontology learning and learning structured knowledge utilizing deep learning methods; machine learning and cognitive theories. She has been very interested in finding ways to use the former to automatically extract concepts of embodied cognition, called image schemas, from natural languages. Also, she has been interested in alternative models of language representation in distributional space and the use of deep learning methods to this end.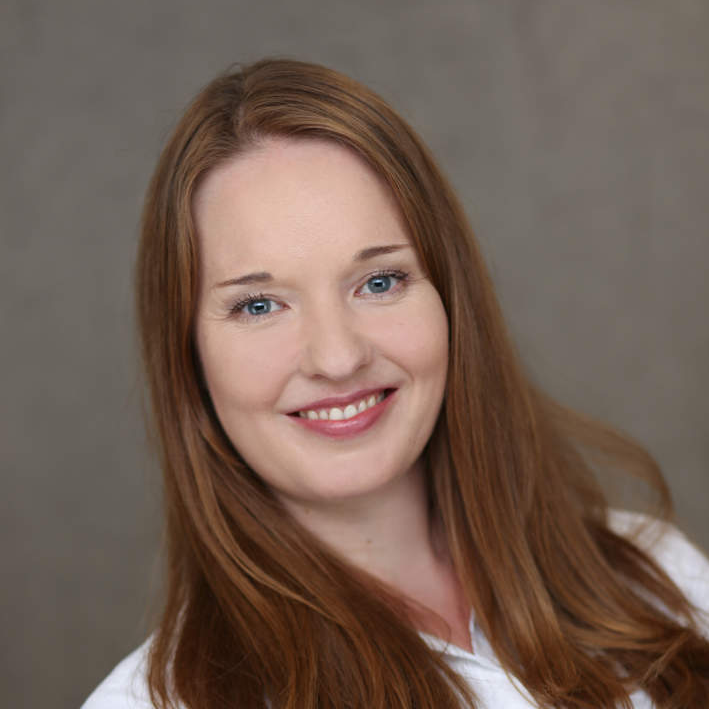 Current National Initiatives
Currently, there is no specific funding programme for LT services, tools or resources. However, there is an initiative for digitalisation in industry, administration, and research. Recently, a new AI initiative was announced; the concrete funding programmes are yet to follow. While for German, in general, resources and LTs are widely available, very little is available for Austrian German.
META-NET White Paper on German
Aljoscha Burchardt, Markus Egg, Kathrin Eichler, Brigitte Krenn, Jörn Kreutel, Annette Leßmöllmann, Georg Rehm, Manfred Stede, Hans Uszkoreit, and Martin Volk. Die Deutsche Sprache im digitalen Zeitalter - The German Language in the Digital Age. META-NET White Paper Series: Europe's Languages in the Digital Age. Springer, Heidelberg, New York, Dordrecht, London, 2012. Georg Rehm and Hans Uszkoreit (series editors).
Full text of this META-NET White Paper (PDF)
Additional information on this META-NET White Paper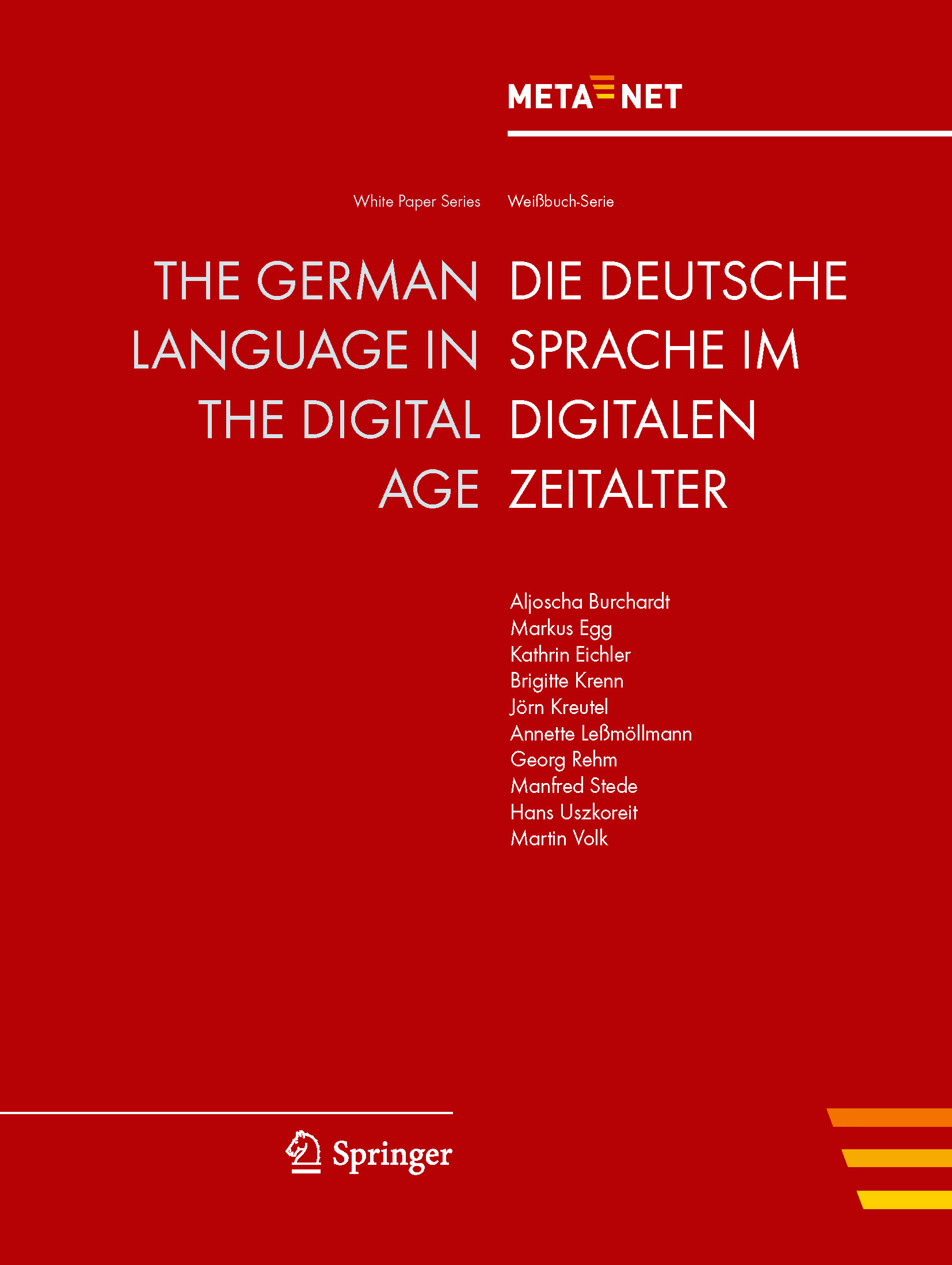 Availability of Tools and Resources for German (as of 2012)
The following table illustrates the support of the standard German language through speech technologies, machine translation, text analytics and language resources.
Speech technologies
Excellent
support
Good
support
Moderate
support
Fragmentary
support
Weak/no
support
Machine translation
Excellent
support
Good
support
Moderate
support
Fragmentary
support
Weak/no
support
Text analytics
Excellent
support
Good
support
Moderate
support
Fragmentary
support
Weak/no
support
Language resources
Excellent
support
Good
support
Moderate
support
Fragmentary
support
Weak/no
support